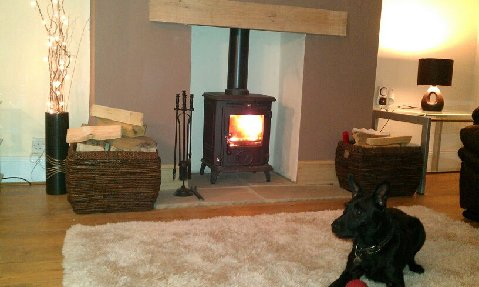 This is the finished product complete with the oak beam placed above the opening and the Indian Sandstone hearth in place and the AGA Little Wenlock Classic SE fire installed and roaring away.
The only extra we cannot provide is the dog.
The old fire was removed and the opening made bigger in order to create the size requiried to take the stove with the building regulation requirements. The inside of the opening was finished in two coats of render.